SuperVoid Concrete Void Form Systems are
Professionally Engineered and Waterproof
SuperVoid Concrete Void Form Systems professionally engineered to work in all weather conditions. We design each system to meet the requirements of each project. Our void forms are constructed from carbon steel expanded metal, not cardboard. That makes our voids waterproof, as well as resistant to fire, wind and floatation. SuperVoid voids function like a structural fuse.
They are strong enough to support the foot traffic and wet concrete during construction, yet not so strong as to not crush when the soil below them expands. SuperVoid Concrete void form systems are tried and true, they work every time. They allow engineers and contractors to have peace of mind. Projects can be completed on schedule and with little concern about the weather. Contact us today with your void form needs. We have the experience and expertise to help make your project a success.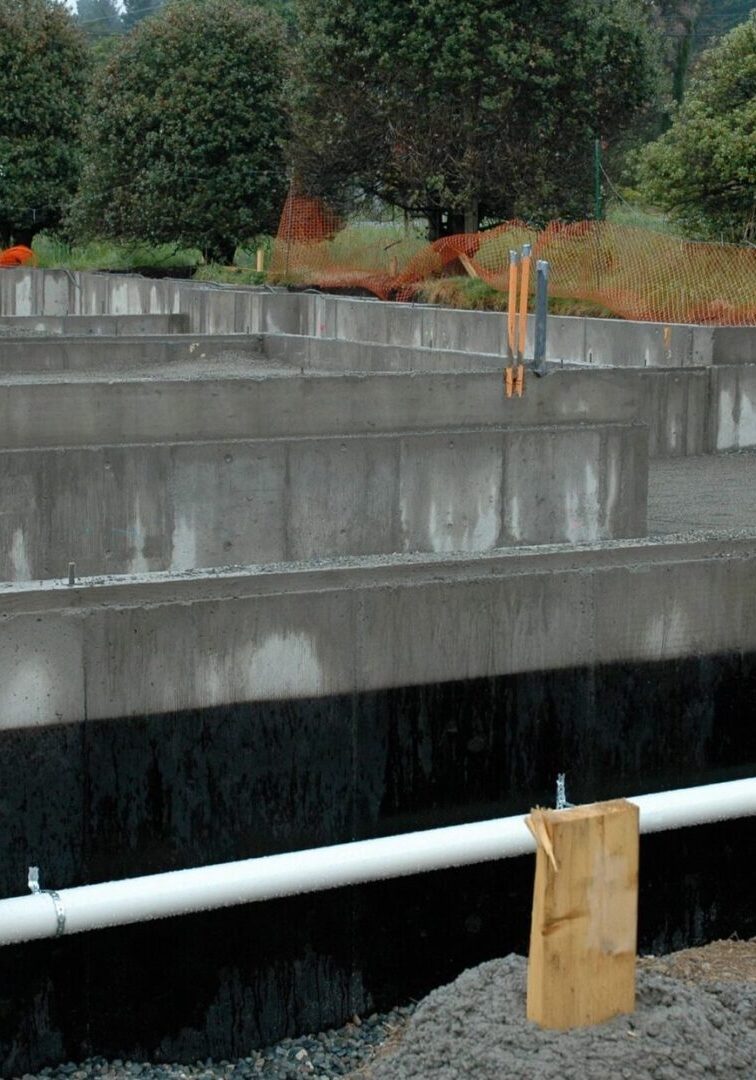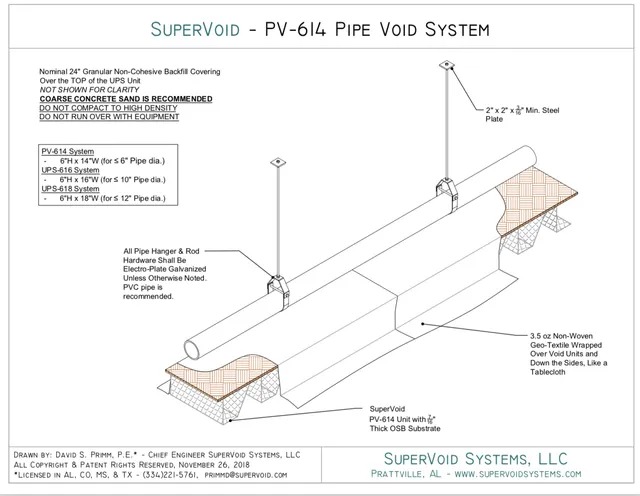 SuperVoid Smart-Void™ Concrete Void Form Systems are just that, Smart
So, what makes SuperVoid Smart-Void™ Concrete Void Form Systems so smart? Simple, we take everything we know about void forms and put it into a package that's specific to your project. We use structural CAD drawings to design the void form system which is accurate to within 1/16".
We optimize the layout of the standard sized void units and manufacture custom sized units to fit into weird shaped places. Each void unit, large or small, has a specific place and is clearly labeled to that effect.
We generate layout drawings which are easy to follow and similar to "paint-by-numbers". We take all of the guess work out of the task. This way, even the least experienced field personnel can correctly install a Smart-Void™ system every time.
SuperVoid Field Cut Instructional Pictures
Easy Handling and Installation
All SuperVoid products are designed to be easy to install, so special consideration is given for the men wearing muddy boots who will be installing our systems. SuperVoid Smart-Void® systems are particularly simple because we take care of most of the thinking beforehand. We use the project structural CAD files to prepare project specific shop drawings which depict an easy to follow layout for field personnel to reference during installation. Each void unit is manufactured for a specific location then labeled for reference to the shop drawings. Since drawings do not always match site conditions, we have built-in as much forgiveness and tolerance as possible. All SuperVoid products are easily cut, fastened, and modified using ordinary construction tools and equipment.
Reliability and Durability
SuperVoid products were created to provide the building industry with void form systems that are utterly reliable for the benefit of everyone involved. For the benefit of everyone involved, we manufacture our products out of durable materials which are unaffected by foul weather and regularly test the structural capacity of our voids to verify the soundness of our designs. We have tested SuperVoid void units which have been exposed to the elements for 18 months and found them to be virtually unaffected by the weather and still usable! Our voids can be installed and left in place indefinitely and in some instances installed in standing water. The steadfast durability and reliability of SuperVoid products allows projects with wet conditions to move forward which would have stalled if paper voids were used.